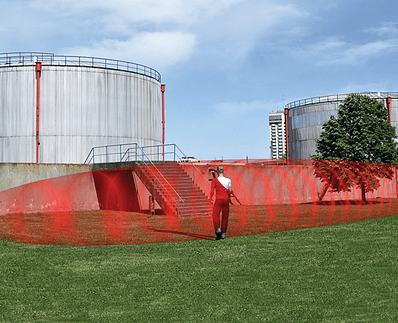 Benefits of Perimeter Intrusion Detection System
It gives you an early warning to any serious security threats anywhere in your perimeter that is installed. TIS perimeter inspection system can detect any unwanted entry into your premises.
Our Perimeter inspection can be built upon your already fixed fencing. Thus, you need not waste any money by removing the fencing that you already built.
Our systems offer detection and early warning of attack without adding any visual indication of the increased security.
Perimeter Intrusion Detection System
Any Questions?
Let's Talk!
TIS provides innovative, efficient, and almost false-alarm-free visible and invisible perimeter protection solutions that ensure full control and monitoring of sensitive governmental and institutional complexes and compounds. We are specialized in designing & manufacturing intrusion detection systems at affordable cost in the UAE. Our solutions take advantage of non-lethal electromagnetic technologies to detect and also even deter intrusions of any kind attempting to cross areas with predefined borders. We design bespoke perimeter inspection systems for your organization in the UAE. We know that effective perimeter inspection is key to a safe environment as it effectively detects abnormal communications & ensures correct policies are followed.