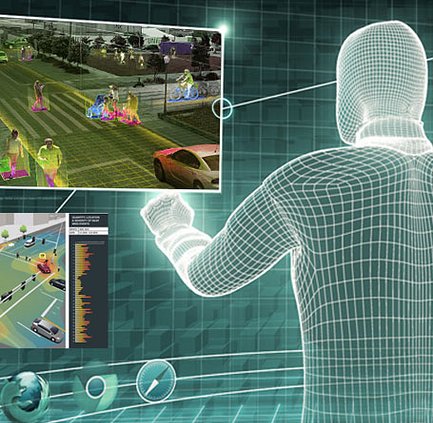 Advanced Video Analytics Solution in UAE
TIS provides innovative video analytics solutions that take CCTV surveillance deployments to a whole new dimension. Regardless of how many cameras are installed at a premise and no matter what video management solution is in place, TIS can provide an add-on analytics engine that could analyze CCTV live video and even archived footage to generate events and alarms based on human behavior. With TIS video analytics a customer's security team can now benefit from the aid of superior computer power to automatically detect malicious human behavior, loitering, abandoned bags in a crowd, illegal parking, human crowd formation, human counting even in crowded areas, intrusion detection, vandalism, as well face detection, recognition, and comparison against blacklists.
Any Questions?
Let's Talk!
Key Features of Advanced Video Analytics
Video Motion Detection: It effectively detects motion, filtering out lighting changes and tree or animal movements to give you a clear picture.
Loitering: Our Advanced Video Analytics will help you in detecting when a person/ employee has been in a specified area for more than a specified time. It will ensure your premises safety.
Wrong Direction: It will also detect when a person crosses line in the wrong direction.
Camera Tamper/Fault Detection: It will instantly detect if someone try to tamper with the camera by partially or completely blocking its field of view.
Intrusion Detection: It protects any sort of Intrusion in your premises & secure area protection.
Person Running: It can detect if a person is running
Line Crossing: It easily detects moving objects that pass near it.
Object Removal: It identifies when an object has been removed from the scene.