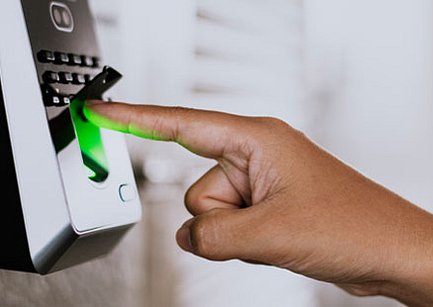 Benefits Access Control Solutions
No More Lost Keys: When an employee leaves & fails to return the key, it becomes hugely hard for companies to change the keys and issue new one. With the Access control system, employers can simply remove the employee's access card and issue a new card when necessary.
The Access Control system prevents unauthorized access to someone in your premises.

If you have a large number of employees and shifts, the Access Control System can help in stopping the chaos.

If you are dealing with sensitive data then you must consider the implementation of the Access Control System in your organization.

An Access Control System permits a business to give only approved or specially trained employees access to specified areas.
TIS offers various Access Control Solutions and Security Management Systems (SMS) both for stand-alone departments or buildings, and for multi-site organizations. From a single door to large-scale complexes, TIS provides its clients with the most up-to-date and cost-effective access control solutions and products for applications ranging from small multi-door systems to fully-integrated, enterprise-wide, networked systems. We are considered to be the best access control solutions provider for Large Enterprises.
Any Questions?
Let's Talk!